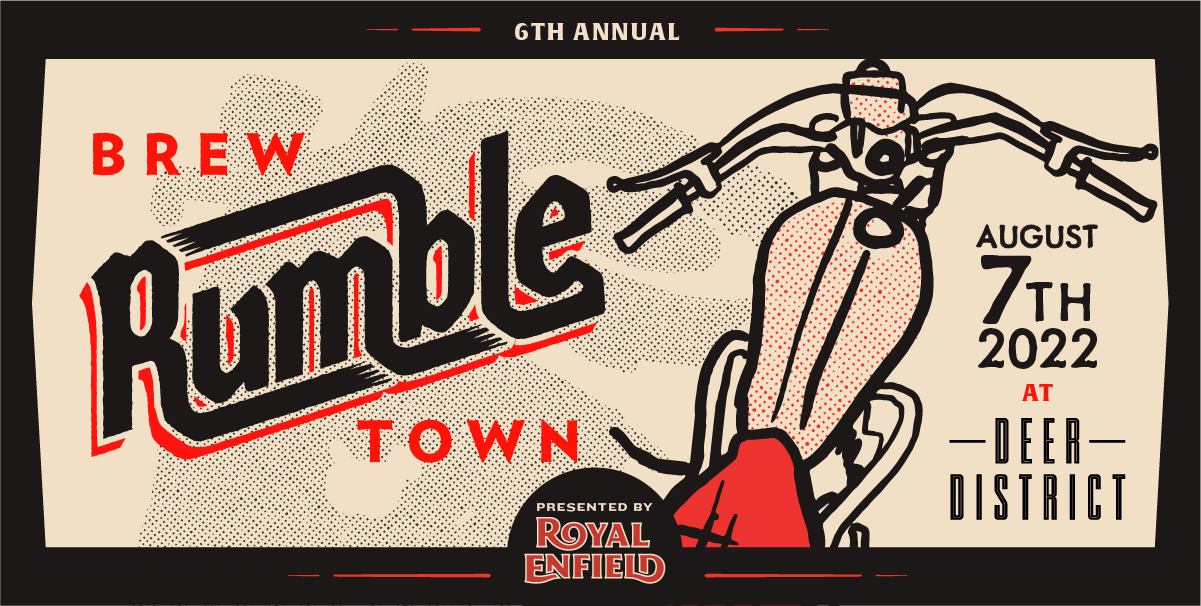 We are excited to bring the Brewtown Rumble presented by Royal Enfield back in 2022 for its 6th time and to announce that it will be held at Deer District.
On August 7, 2022 from 11am to 5pm we will all gather once again to celebrate vintage motorcycles and support the BUILD Moto Mentor Program.
The Brewtown Rumble is a ride-in vintage motorcycle show. It doesn't matter the make, model or condition of the bike. It just matters that you ride it! Everyone is welcome – riders and motorcycle enthusiasts alike.
The Rumble also features live music, vendors and food.
Proceeds from the Rumble support the BUILD Moto Mentor Program.
The 2019 Rumble raised over $13,000 for BUILD.
If you are interested in vending at or sponsoring the 2022 Rumble download the information here or contact brewtownrumble@gmail.com.